If you have questions about planned gift opportunities or would like to have a confidential conversation, please contact: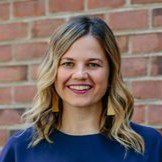 Jenny Papageorge
Director of Planned Giving
413-582-2687
jpapageorge@cooleydickinson.org
 
If you have already created a gift in your will or trust to Cooley Dickinson, we'd like to thank you. And most importantly, we want to make sure we can carry out your wishes. Please fill out this form to inform us of your plans. We'd love to welcome you to the Caleb Cooley Dickinson Society to celebrate your commitment.